Lisa Wetzel, LCSW
Therapist
916.304.4462
lisa@lovehealgrow.com
Specialties:
Couples Therapy. Sex Therapy.  Individual help for relationship issues, anxiety and stress.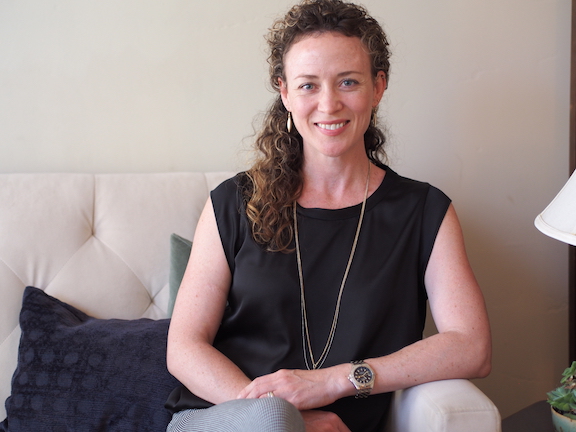 I help couples and individuals cope with the chaos of life so they can have more joy, fulfillment, and love.
As a therapist with expertise in relationships, a wife in a long-term partnership, and a mom of two little ones, I know that it's easy to put all of life's responsibilities ahead of taking care of yourself or connecting with your partner.
I also know that when we do carve out the time to replenish ourselves or have fun with our partner, everyone in the family wins.
We all have stuff in our lives that can cause pain, stress, or conflict in our relationships. 
Hard stuff we've gone through, family dynamics that pop up and stress us out each holiday season, things that our parents said or did that we swore we'd never replicate only to notice that…easier said than done.
In therapy, I help people work through this pain to better their relationships with their partners, children and even themselves. 
Sometimes that looks like talking through the hard stuff, sometimes it means understanding our own thoughts and feelings better so we don't get stuck in negative patterns, and sometimes it looks like finding new ways to communicate or take care of ourselves.
In therapy, I work from an attachment perspective and pull from leading psychological practices such as emotionally focused therapy, trauma-informed techniques and narrative therapy.
You know how sometimes when you open up to someone it feels like they are judging you, waiting to tell you what they think you should do, or not so much wanting to support you—but just waiting to tell you their own story and make it about them? 
That's not what it will feel like with me.
I also know that you're coming to me cause you are in PAIN, so we'll prioritize finding ways out of that pain. 
People often tell me they feel a relief just talking with me as they feel connected and understood on a deeper level. 
You have my full attention and care.
I want all my clients to know that I will create a safe-space for them.  All races, sexual orientations, relationship configurations, genders, gender-identities, all people are welcome here.
On a personal note, I am a wife and mother of two beautiful children.
We are an active family that loves the outdoors and spends much of our time with family and friends. Reading, working out, eating delicious food and spending time with loved ones is what makes my world go round. 
I'm ready to help you cope with the stress and chaos, and build on the love that's definitely there.
Formal Credentials

License
Licensed Clinical Social Worker, #88346: Licensed to practice psychotherapy in California
Education
Master of Social Work: California State University, Sacramento
Trainings of note
Graduate Level training in Narrative Therapy and Attachment Theories 
Mediation & Restorative Justice
Adoption Competency Mental Health Training, National Training Institute
Domestic Violence and Sexual Assault Peer Counselor Training