Annika Leah Yokum, ASW
Online Therapist
Annika@lovehealgrow.com
916-562-0465
Unavailable for new clients.
Specialties: Relationship help and sex therapy for millennials and LGBTQ+ adults. Trauma/anxiety therapy and grief counseling.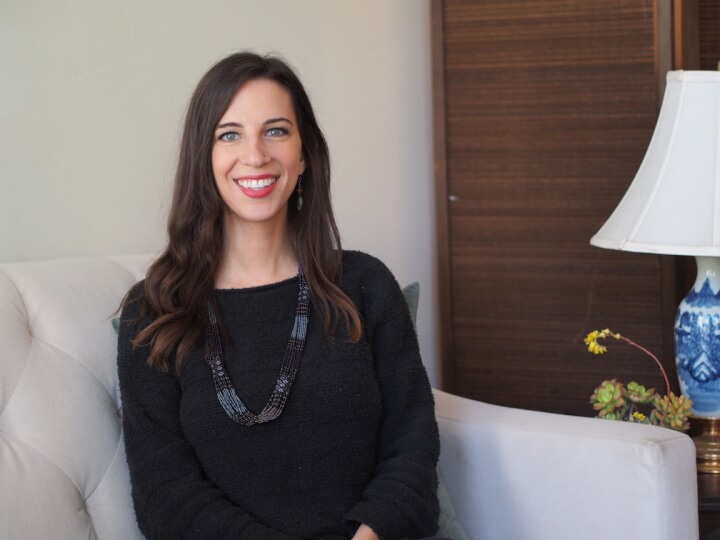 I help deep thinking, big feeling people cope with past hurts, manage their anxiety, and create strong relationships.
I love working with millennials.
Dating, career life, figuring out adulting, relationship shifts with friends and family–our twenties and thirties are FILLED with exciting opportunities and changes.
It's normal for this time of our life to create stress and anxiety–that's where therapy can help.
My work is trauma-informed.
What does this mean?
Many of us are affected by trauma in some way, shape or form. I strive to emphasize a trauma-informed and strength-based approach in our work together. I believe that you know your story better than anyone else and I honor that your experiential knowledge is valid and important. As a therapist I like to create space for complexity and I believe we each hold many intersecting identities, which shape how we interact with the world, others, and ourselves.
I'm also a certified rape crisis counselor. This work is very close to my heart and has informed many areas of my career.
I was classically trained in Psychodynamic Theory at the Smith College's renowned School for Social Work.
But this doesn't mean I'm going to sit silently while nodding my head and occasionally asking how you feel.  I also use integrative therapy techniques (focusing on the whole person) and much of my work focuses attachment (a leading theory in understanding how we relate in relationships).
While I truly love working with individuals, I am also passionate about supporting couples/partnerships.
I know that relationships can bring up challenges, sometimes revealing qualities of ourselves, or our partner(s) that we struggle with. I work with folks to help them identify the cycles they have found themselves stuck in, and work together to help rewrite these patterns. I would love to help you build a deeper connection and facilitate a stronger, self-sustaining relationship. I also believe that our emotions can often be a guiding compass and together we can work to unpack the deeper meaning and representation of emotion in order to better understand yourself and your partner(s).
On a more personal level:
Prior to my journey in becoming a psychotherapist I helped develop a preschool and enjoyed working with children and families. I have a love for all things outdoors and enjoy getting out in the woods or by the water as much as possible. I have a huge spot in my heart for cows and dogs and have a cat, who I consider to be my sidekick.
Formal Credentials:
Associate Clinical Social Worker.  BBS Registration #83152.
Supervised by Megan Negendank, LMFT #93259
M.S.W., Masters in Social Work: Smith College School for Social Work, Northampton, MA.
B.S., Major in Psychology with Minor in Biological Anthropology: University of New Mexico, Albuquerque, NM.