Megan Negendank, LMFT
Therapist & Founder of Love Heal Grow Counseling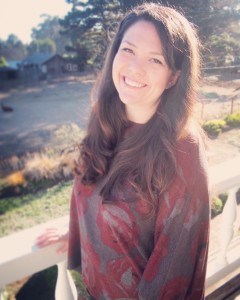 I'm a Licensed Psychotherapist & Couples Counselor.  I began my career over 10 years ago as a hospice counselor and patient advocate.  Since then, I have received a graduate degree in Marriage & Family Therapy while working as a Relationship Coach and Trauma Counselor.  I now lead a very fulfilling career-life in my thriving private practice.  I love helping individuals and couples improve their lives.  I would be honored to support you.
I believe in the healing power of relationships.  We are hurt in relationships and we heal in relationships.  I grew up in a big family with three little sisters.  I'm now building a family of my own with my husband, who has been my partner for over a decade.  Relationships can be hard–but creating secure, loving relationships is so worth it!
I'm a survivor. While I don't get into the details, I believe my experiences have given me a gift of empathy and understanding for others.  I have worked for years on my own healing and I believe this has made me a better therapist.  My clients tell me I am calm, non-judgmental and accepting.  Knowing how meaningful it can be to find a genuinely understanding person, this is the best compliment I can receive!
And the fun stuff? I'm a book worm, music lover, adventurer, creative, and I have a huge heart for my puppy dog, Zooey.
Formal Credentials

License
Licensed Marriage & Family Therapist, #93259: Licensed to practice psychotherapy in California
Education
M.S., Counseling, Marriage & Family Therapy: California State University, Sacramento
B.A., Psychology with Minors in English & Anthropology: University of California, Santa Barbara
Certifications & Advanced Trainings
Emotionally Focused Couples Therapy (EFT) Externship & Core Skills, Advanced Trainings
Gottman Method Couples Therapy Levels I & II
Sex Therapy Certificate Program Intensive program meeting AASECT's training requirements for sex therapist certification 
Mastering the Mysteries of Love Certified Program Leader
Grief and End of Life Counseling, Hospice Training & Certificate
EMDR Therapy EMDRIA Approved Basic & Advanced Training, Working towards Certification
Domestic Violence and Sexual Assault Peer Counselor Training
I attend on-going trainings and workshops related to relationships, mindfulness & trauma.
Contact me to begin improving your life and relationships.